The difference is not only 26 years
My mom had a picture of me that was ruined. It had gotten stuck to the photo album page and part of the top layer was ripped. Luckily it was on the background rather than my face. i told her I'd scan it in and see if I could fix it. I don't think I did a bad job at all. Looking at that picture, I was able to see the amazing similarity between Ally and me. I've seen it before, and when you compare it to her 3 year old pictures (which is the age of mine) there is no doubt that she's my child.
But.
She's not me. Her lips are different. Her face is a little bit rounder. Her hair is lighter and thinner. Her eyes are a lighter shade of blue. She is a person separate from me. She has her own thoughts and feelings. Her own life. She's becoming less reliant on me every day (She even wiped her own butt yesterday). She's not my baby anymore. So, looking at these pictures has made me stop and remember that this time we have together is fleeting. She won't always need me so much. She won't always be begging me to sit down and read her a story. I need to take advantage of it while I can. I want to laugh and play with her and make wonderful memories. With both my kids. So last night, we went outside and went puddle-stomping. I highly recommend it.
top-left = after PaintShop
top-right = before PaintShop
bottom = Ally's 3 year pictures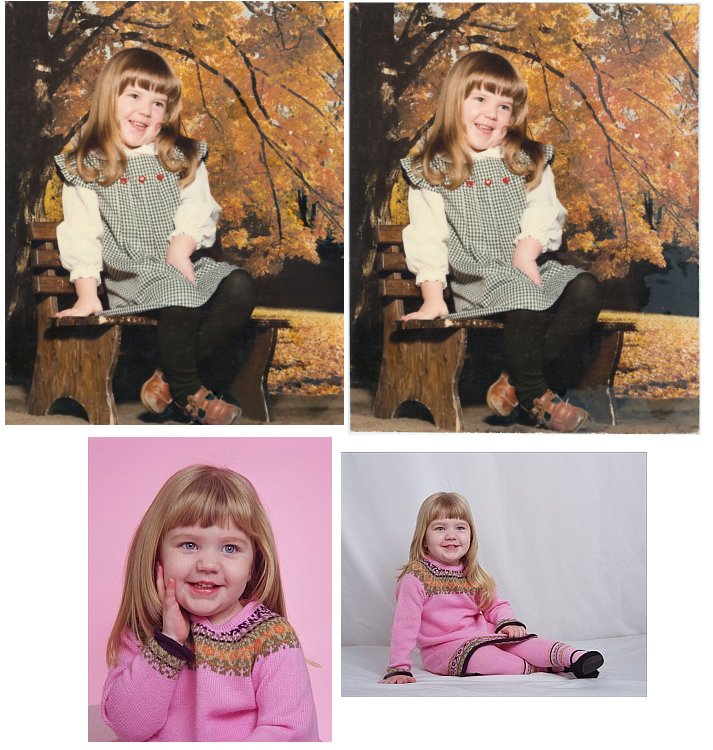 Posted by ktjrdn at 08:27 CDT