Monster in the House
There has been a monster living at our house lately. It leaves a green wet trail where ever it goes. Everything it touches is left covered in slobber. It peirces the eardrums of all who attempt to thwart it. It is teething. We call her Anya. Or sometimes "that one". As in "I'll deal with this one if you can just shut that one up for a minute"
But last week the monster started to fade. She started playing with toys again without the now-normal screaming. We are now able to be seperated for more than 5 seconds occassionally. She has a tooth. It poked through last week finally. I attempted to take a picture of the tooth, but instead got the monster.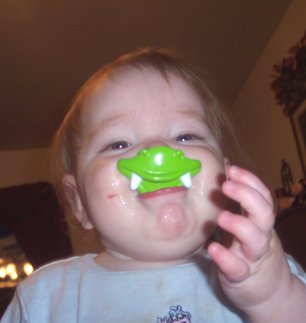 It's a piece from the Mr Potato Head alien set
~~~~~~~~~~~~~~~~~~~~~~~~~~~~~~~~~~~~~~~
And don't forget to enter the contest!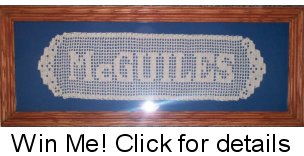 Posted by ktjrdn at 09:41 CDT